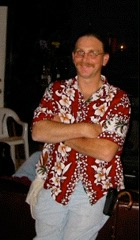 I used to live in a pyramid but now I don't.
My unbelievable story
You can read some short articles about me at the following links.
Public Speaking
I am available for public speaking
Resume
Work history review
You can contact me via email at david@daviddiggs.net
The disability survival guide mission statement
To act as an educator and counselor to the non-disabled about what it really means to be disabled.  Be an advocate for the truly disabled and their families.  To always show compassion and understanding for the disabled.  Provide guidance, encouragement and hope to the disabled who are trying to find their own way to reach independence.